Guillermo Dubrovsky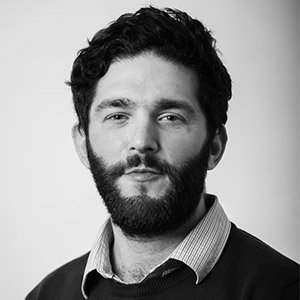 Senior Research Consultant
Bachelor degrees in Science, Arts and IT – all from the University of Queensland.
Guillermo has worked in research for over five years. Prior to joining Research Ink in 2014, he held research positions within the university and consulting sectors and worked on large-scale international epidemiological studies, public health studies, and program evaluations for organisations such as Cancer Australia and the National Breast and Ovarian Cancer Centre.
Drawing on this experience, Guillermo has easily fitted into the team, primarily focusing on questionnaire design, quantitative data analysis, and reporting. His added expertise in web development has also enabled us to expand our online/mobile survey and reporting capabilities.